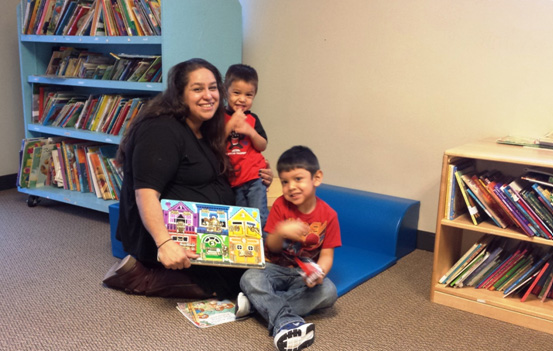 Carmen Campos
"No limits. No limits for my boys or me, despite all our setbacks." That is how Carmen Campos believes Bryan's House has shaped the future.
When she had to separate from her husband while pregnant with her second son, she feared she would have to relinquish her dream of a stable family life.
"My older son, now 4, had six ear surgeries before he was three, which left him with severe speech difficulties. Suddenly I had to find full-time work but dreaded leaving him where he would get no therapy."
She was led toBryan's House, which serves families whose children have special medical needs. For three years, Bryan's House has cared for both boys, providing their therapy in a loving, cheerful setting. Carmen found a Design District sewing job she loves while she pursues her dream career of clothing design for plus-size women.
"We just moved into our own apartment," she says proudly, "and I had a fashion show. My boys and I have a stable life, and the future holds no limits, thanks to Bryan's House."