BEYOND BREAKING BARRIERS (BBB) / VOZ ALTA
A NEW LOCAL PROJECT SERVING WOMEN CARING FOR CHILDREN WITH SPECIAL NEEDS IN DALLAS
Women (moms/caregivers) who are at-risk and have a young child (or children) with special needs have the right to a better life – especially if they were abandoned or abused.
BEYOND BREAKING BARRIERS is a new program at local cherished nonprofit Bryan's House that launches on June 1, 2021.
The $17,500 seed funding was provided by the Raymond James Charitable Grant Initiative, H100 Latina Giving Circle of the Texas Women's Foundation, Paula Feinberg with Viadoro Wealth Management Group at Steward Partners, and Belinda Rodriguez, a current Board member and retired AT&T Executive who is leading the project for the agency.
Clients will work with a diverse group of women business leaders who have family members or children with special needs. 
Over a two year period, the group will empower women with a child at Bryan's House to access strategies, and support each other through shared experiences, group discussions, and coaching to enhance their life experiences.
Beyond Breaking Barriers / Voz Alta is made possible by these generous donors:
WE ARE BRIDGING THE GAP
Going

BEYOND

what is available by offering healthcare advocacy services that enhance day-to-day living for women who are often left to secure resources on their own.
BREAKING

the isolation from what is often a lonely existence by introducing a community of women who rise together through mentorship, shared experiences, and the power of camaraderie.
Removing BARRIERS through education and empowering women to set their own course taking back their dignity and the well-being of their family.
How Will We Bridge the Gap?
BBB will empower women with
CAMARADERIE + STRENGTH THROUGH SELF CARE + EDUCATION
CAMARADERIE

CLICK FOR INFO >>>

CAMARADERIE

Mentorship
Power of shared experiences
Guiding the way towards continued growth

STRENGTH THROUGH
SELF-CARE

CLICK FOR INFO >>>

STRENGTH THROUGH SELF-CARE

Mind – meditation, yoga, healthy alone time
Body – self-healing through physical wellness
Relationships and spiritual goodness (regardless of what that looks like)

EDUCATION

Dignity through education and economic empowerment
CLICK FOR INFO >>>

EDUCATION

Training – Assistance with Certifications, GED and College as women work towards earning a livable wage
Technology enhancements inclusive of bridging the digital divide to increase access
Solving for diverse educational needs for caregiver, moms, and children
We are thrilled to launch the unique Beyond Breaking Barriers (BBB) program at Bryan's House. It goes beyond providing services that a teacher, case manager or social service workers does after the family becomes more stabilized in our Bryan's House onsite and offsite programs.
We have partnered with local business and community women leaders in positions of influence who have family members or children with special needs, who understand the unique challenges moms or caregivers face once the immediate crisis has subsided, or the challenge to be met is overcome…and the now where do "I" as a mom that has a child with special needs go from here?"
For the next two years, the BBB pilot program will work to track women and their progress as we dive deeper to serve their personal needs as women, through inclusion, connection and camaraderie  based around women-helping-women at a very grass roots authentic level.
"Voz Alta" (live life to the fullest), is the Spanish-only speaking group within BBB. We are thrilled to bring this to the community and women we serve.

Voz Alta video
Meet the BBB Volunteer Community Women Leaders

Belinda Rodriguez
BBB Project Leader
I am a wife of almost 38 years.  I am a mom to two beautiful daughters (36 and 32).  I am a Lita to Harper Lee who is one.  My greatest accomplishments are my two daughters.  Finished a 39-year career with AT&T and dedicating the next chapter in my life to giving back for all the goodness I have received.  My passion has always been raising women up and strongly believe "when you get where you're going don't forget to turn back around and help the next one in line"!  Quote is from Tim McGraw's song Humble and Kind.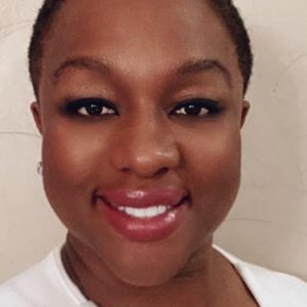 Lola Dada-Olley
Attorney, Advocate
Lola Dada-Olley is a mother, wife, sister and advocate. She has been a caregiver in some form for over thirty years. She has three family members on the autism spectrum, her younger brother along with her son and daughter.   Being a part of the Beyond Breaking Barriers initiative at Bryan's House is personal to her; she looks forward to getting to know fellow mothers who are doing their best to nurture their families and themselves. One day at a time.
Listen to her TEDx Talk when she explains how introspection can help you understand how your unique life path and experiences uniquely prepares you for what you're meant to do.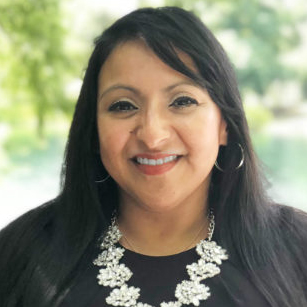 Laura Ramirez
Director of Diversity and Inclusion at Invitation Homes
I am a proud parent of a smart, charming and handsome teenager that was diagnosed with Tourette's Syndrome and OCD at the age of eight years old. I personally understand the patience, challenges and support that is needed when caring for a child with special needs. Beyond Breaking Barriers is a way for me to give back to others that are in similar situations. This program is a great way to help other caregivers know there is a support system that truly cares.
Listen to Laura's TED Talk "How To Inspire The Art of Belonging."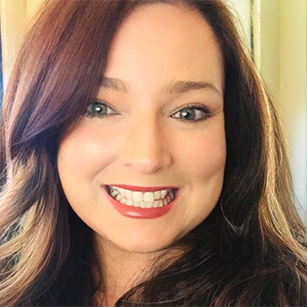 Abigail Erickson-Torres
CEO of Bryan's House
I have two children, one with severe hearing loss, and two other family members with learning challenges. I came from a single parent home until I was 14, and my mom worked 3 jobs to make ends meet. I have a profound desire to help women to reach their dreams…to imagine with positivity that they can accomplish anything. We need to support each other as women in self care.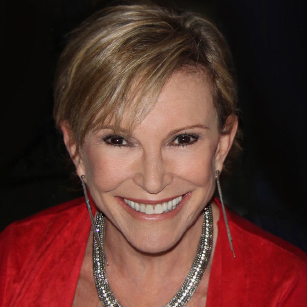 Stefanie Held
Founder of Bryan's House
In the mid 80's, as Director of Pastoral Services at Temple Emanu-EL, I became aware of a group of women with AIDS who were isolated and struggling to care for their children. I brought these women together to share their unique challenges and the women became an invaluable support to each other. The support group evolved into the creation of Bryan's House which provides comprehensive services and specialized childcare for women caring for children with special needs. Now, the new BBB program, created by a group of dedicated people, will offer a multi-faceted approach to enhance the lives of the women while strengthening peer support relationships.
I have seen firsthand through the lens of my best friend what it takes to raise her daughter with Williams Syndrome. It is my honor to help support women in the Dallas community who work tirelessly to raise their children with special needs and support their families every day.
Rose Kaur

Managing Partner, Jester& Genius
I am a mom of three boys, a wife, a daughter, a sister, an immigrant, and a successful entrepreneur. I've been successful in my life because of many inspiring role models and a strong support circle. My parents where my biggest cheerleader and along the way I've met many mentors who have seen my potential and encouraged me to soar. Without boundaries. As a dallas resident and a successful woman I feel I ought to give back and continue this positive circle. BBB is a unique, one-of-a-kind initiative and as a board member of Bryan's House I am honored to be a part of this important initiative. We are here to serve and break barriers so woman who especially need help can thrive!
Paula Feinberg
Viadoro Wealth Management Group at Steward Partners
Paula Feinberg is a Managing Director, Partner and Founder of Viadoro Wealth Management Group at Steward Partners where she and her team take care of multi-generational families in Dallas, New York, Houston and Latin America. She brings with her 30 years of experience in wealth building, philanthropic and investment strategies, and financial planning with a special compassion for families who have experienced loss and sudden wealth. Paula was born in Santiago, Chile and attended Loretto Academy preparatory. She received her Bachelor's Degree from the University of Texas at El Paso in the Liberal Arts Honors Program where she was selected as the first Truman Scholar from UT El Paso. She lived in New York City for many years where she received her Masters in International and Public Affairs from Columbia University. Paula worked in the South Bronx on community and economic development projects and later was recruited as a Vice President by Citibank to direct public affairs for Manhattan and the Bronx. She spent 20 years with Citigroup in New York and Smith Barney before creating Viadoro Wealth and Philanthropic Strategies. She serves as a volunteer at St. Rita's most Sundays and is a Board Member of Miles of Freedom, Bryan's House in Dallas and the advisory committee of the Dallas Opera's Hart Institute. She was a founding board member of Chiapas International which expanded micro-lending tools to the poorest women in Latin America by connecting philanthropic women in Dallas to the cause. Paula has one son, Agustin, who is 20. She is an avid traveler and loves cooking and dinner parties, yoga, reading, and the arts. She is also devoted to philanthropy that is based on policy and services that enrich and enhance the lives of women and children.
My brothers and I were raised by a single mom who joined the military right out of high school because she knew that was her only chance at continuing her education and being able to support herself. And I think it's because my mom never really had anyone to turn to when times were hard, that she taught me the importance of women helping women. This is why I'm honored to be a part of BBB where we're determined to do just that.