MODERN PEARL
30th ANNIVERSARY LUNCHEON Awards & Fashion Show
Join us as we celebrate the 30th anniversary of Bryan's House! Let's raise a glass to the first 30 years of serving others with the help of our community.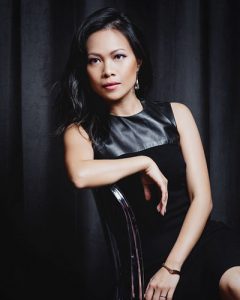 We will be showcasing Nha Khanh's 2018 Fall Collection. Nha Khanh has made it their mission to empower women with inner-strength through their clothing, fusing traditional feminine and masculine qualities in her designs.
LOCATION:
3015 Trinity Groves
WHEN:
May 3, 2018 at 11:30 a.m.
HONORARY CHAIR:
Sarah Losinger
EVENT CHAIRS:
Nancy Roe and Hallie Roe Lewis
WISDOM HOPE AWARDEES:
Health and Human Services Award- Kern Wildenthal, Ph.D.
Corporate Award- UPS Freight
Philanthropist Award- DIFFA Dallas
Clinical Award- Dr. Lisa Genecov
Community Volunteer-Toyota USA
Chris Aydam · Monica Blacker · Gloria Campos Brown · Florence Cazemajou-Flint · Lisa Cooley · Bryan Delgado · Kirk Dixon · Abigail Erickson · James Erwin · Ryan Friend · Jessica Whitt Garner · Lisa Genecov · Donna German · Jesse Gurevich · Linda Hall · Bailey Harrison · Aron Head · Stefanie Held-Founder · Brett Holaday · Nha Khanh · Lynn Mahurin · Rhonda Marcus · Katherine Markland · Kayla Marshall · Ryan McCuller · Paige Nash · Stuart Newsome · Mercedes Owens · Jean Raub · Nancy Roe · Rhonda Sargent Chambers · Carol Seay · Tinsley Silcox · D'Andra Simmons · Brittney Skinner · Steven Upchurch · Debra Villarreal · Rob Wilson · Alison Wood · Cassandra Woodson