Their future is bright.
Learn how Bryan's House empowers children and their families to redefine their trajectories.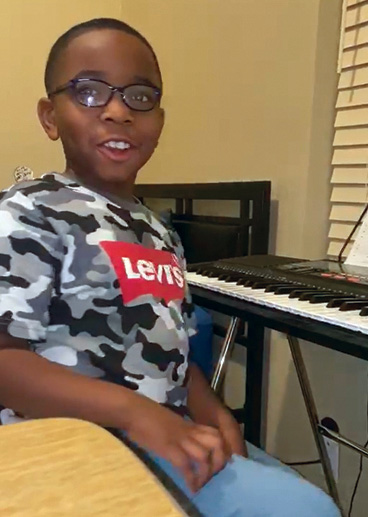 Derek
Derek just made his own music video!
Derek came to Bryan's House because he had stopped talking, altogether.
After 2 years in our programs and therapy, Derek began not only to speak, but to flourish!
Derek was initially suspected to have autistic tendencies, but when he tested at his new school after graduating from Bryan's House, he was measured as a "typically developing child."
Derek is thriving in school and he just won a prize in his first spelling bee.
Derek also just produced his own music video!
Finding long term health care
6 year old Marianne
Six-year old Marianne was referred to Bryan's House in April 2018 by The Warren Center.  She has been diagnosed with Rett Syndrome—a rare neuro-genetic disorder. Rett Syndrome occurs almost exclusively in girls and leads to severe impairments, affecting nearly every aspect of the child's life: their ability to speak, walk, eat, and even breathe easily. Marianne suffers from seizures and communication and behavioral difficulties as well.
Marianne, who is nonverbal, was receiving home education twice a week but desperately needed occupational and physical therapies. After 5 months of intensive work with their Bryan's House Case Manager, things started to improve for the family. Marianne now receives occupational and physical therapy four times a week. Her school has approved a modified transportation schedule that allows Marianne to attend school twice a week.
Marianne's Case Manager, along with her family, is working hard to find additional resources to be able to maintain adequate and affordable long term health care. Mom is thankful for the services that she receives from Bryan's House and is especially grateful for the one-on-one care and support their Case Manager provides.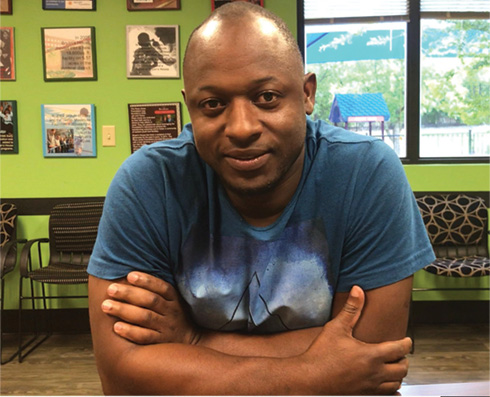 John
Single father of five children
John is originally from New Orleans, Louisiana, but lost his home during Hurricane Katrina. As fate would have it, he chose to relocate his family to Port Arthur, Texas. He is a single dad to five children, ages 3 through 16. When Hurricane Harvey hit, it wiped out his community in Port Arthur, so they were moved to a shelter in Dallas during the relocation efforts. In September 2017, we were able to move John and his children out of the shelter at the Dallas Convention Center and into a new home in East Dallas. Thanks to Bryan's House–they are thriving!
John is a humble man with great integrity. He worked immediately to connect with the resources Bryan's House provided and those we referred him to. His children are now in school, well cared for, and have plenty to eat. He has a full-time job and is looking forward to what the future holds. His youngest son, Elijah, attends Bryan's House and is reaching goals ahead of expectations.
On September 15, 2018 the Green family celebrated their one year anniversary of living in their new home in Dallas!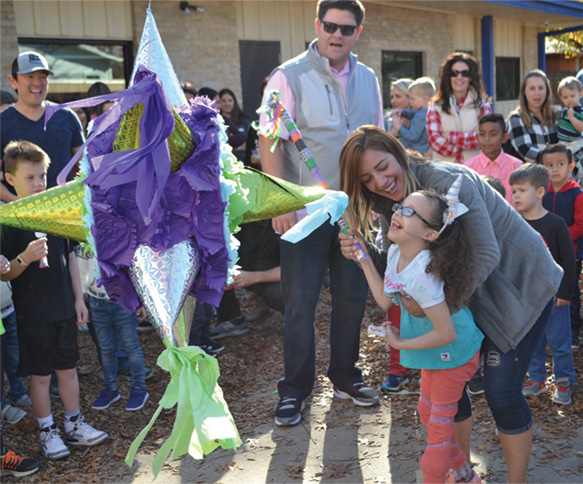 Her family got help through a difficult time.
Nine year old Aliuska
Aliuska is a nine year old girl who currently lives in the Dallas area. When she was born, she was infected with a bacterium that caused Meningitis. A few years later, she was diagnosed with Infantile Cerebral Palsy and Epilepsy. Aliuska is non-verbal, but responds to auditory and visual interactions. She can communicate visually and is able to walk with the aid of braces and crutches.
Through our Family Support Services Program, Bryan's House has helped Aliuska and her family through a difficult time. Our team worked with them to apply for assistance and they now have access to doctor's visits and medical treatment at Scottish Rite Hospital. She now has a "medical home" which provides excellent care. One of our Case Managers, through the FSS program, is working diligently with the family while Aliuska transitions to school. She will start receiving therapies this month! Her family is working hard and contributing all they can to help sustain their quality of life. The future is looking brighter every day for Aliuska!