Mission
Statement
The mission of Bryan's House is to serve children with medical or developmental needs and their families by providing specialized child care, respite care and social services.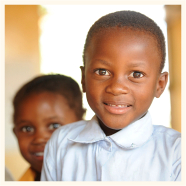 News about Bryan's House
Wisdom's Hope, another local nonprofit organization, recently merged with Bryan's House. Wisdom's Hope helps families who are homeless, or who are becoming homeless, if they have a child with serious medical needs. Check out the program by going to the Wisdom's Hope website.
Bryan's House has become the only place in North Texas to offer case management and respite care to Children with Special Health Care Needs (CSHCN) through a new contract with the Texas Department of State Health Services (TDSHS). If you know a family with a child who has special health needs who might need assistance, please have them contact Marilyn Quinones, LMSW, the Bryan's House Social Services Director, at phone number 214-559-3946.